What if I told you that you could significantly impact your business with just 280 characters? Whether it's a GIF, Quote, How to video, or a simple Retweet, Twitter can help you show the world what you're all about. From a small business owner to the President Of The United States, Twitter has become a popular vehicle for reaching a large target audience.
During this week's #MillennialTalk, we spoke with @MadalynSklar, where she shared her top tips to "Tweet Like An Expert: How To Use Twitter To SCALE Your Business."
Half-way through our action packed chat, #MillennialTalk started Trending…THIS CHAT WAS OFF THE CHARTS!
Scroll down to see our #Millennialtalk chat Q&A with @MadalynSklar and other amazing #MT participants.
---
@ChelseaKrost:
@MadalynSklar:  I recommend auditing your Twitter profile on a regular basis so that it reflects the most current "you." There are 3 important elements to your Twitter profile.
Header photo – 1500×500 pixels

Profile picture – 400×400 pixels

 Bio – 160 characters
Make a point to review and update it as needed.
@BPucino: From an SEO standpoint, be aware that your Tweets will often make up at least a couple of the first results if potential clients / employers search your name. What do you want them to find?
@ChelseaKrost: Video is king: Videos are 6x more likely to be retweeted than photos and 3x more likely than GIFs. 82% of users watch video on Twitter. @postplanner.  There are many video formats to explore like: How To Video, Product Demo, Unboxing Video, User Generated Videos, Testimonial, Speaking Clips, Media/Press Clips, etc. Trending Topic articles, Quotes, Raw/Behind The Scenes Posts, Visuals and Infographics perform GREAT on Twitter and are liked and shared 3X more than other any other type of content.
@MadalynSklar: Twitter can feel a lot like texting. I get the most engagement when I post videos and GIFs. Visuals invoke so much more feeling in a tweet. Plus GIFs are fun!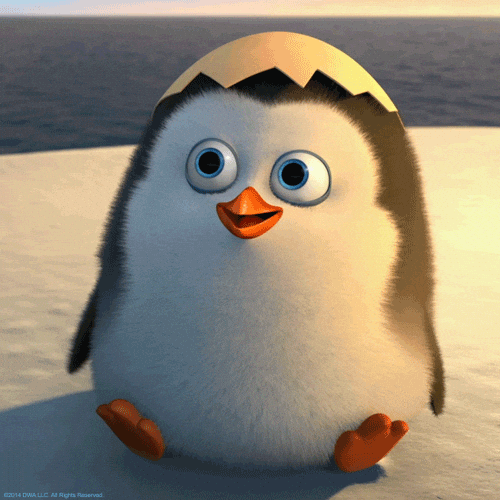 Did you know today is #NationalEmojiDay?




  Another reason to consider video

According to a study by Forrester, if a picture is worth a thousand words, then video is worth 1.8 million words. That's cool!
@KaytieZimms: Short, emotion or education packed comments, questions, or thoughts. In fact, I've found my more personalized tweets receive more interaction
@ChelseaKrost:
@MadalynSklar: Be Consistent. The one thing I found that separates the high profile users on Twitter from everyone else is being consistent. If you want to stand out, get on Twitter every day and connect. Engage with your community. Participate in Twitter chats Twitter chats are the best way to expand your network & connect with like-minded people. It's where you'll find your tribe. And where topics resonate with you. So pat yourself on the back for being here on @ChelseaKrost's awesome.  Engage. Engage. Engage. The most important thing you can do on Twitter is engage.

Think of it as one big happy community that connects you with millions of people. I like to view Twitter as a giant cocktail party.

@BrowerKDnB: Stay consistent! Find your personal brand voice and stick to it. Also – if you're building an engaged community, you need to engage! Don't just post #content, communicate with your audience. 
@CardozaGab: Tips for creating a #Twitter tribe:
Be consistent Engage w/ others

Listen actively

Ask questions

Collaborate

Add value

Show appreciation

Offer support Create/ Curate w/ intent

Embrace UGC
@ChelseaKrost: For organic lead generation, optimize your posting schedule. Make sure your tweeting when audience is online and most engaged. Use the analytics tab to help give you insight into your audience interests and demographics so that you can craft your Twitter Buyer Persona(s).
@MadalynSklar: I like to use lead magnets such as a free mini-course, checklist or cheat sheet. It's a great way to generate leads. In my experience it works well for both organic as well as paid advertising. Of course a budget does helps!

 Here's a tip: Check your analytics for the top performing tweets. Those are the ones you want to put advertising dollars into. Something to think about.

@BrowerKDnB: Share lead-generating #content such as ebooks, whitepapers, free trials, demos — anything where your audience needs to fill out a web form. *Try to keep web forms as short as you can – make it easy for your followers*
@ChelseaKrost:
Add a Twitter widget to your website, email signature, bottom of your blog posts

Embed tweets on your blog

Organize your buyer personas with lists

Use Twitter moments to story tell or recap events
@ChelseaKrost: 
Create content that answers your "frequently asked questions"

Answer Questions DMs in less than 24 hours

Reply to customers with emotion and enthusiasm

Amplify positive reviews
@MadalynSklar: I use @Hootsuite (TweetDeck works well too) as my customer service tool. You want to keep a watchful eye so that you can quickly assist customers. Your notifications tab should be your best friend.
@BrowerKDnB:
Twitter is a huge customer service tool! #SocialMedia can be considered the "front door" to your biz given the times, so you should be prepared for CS issues! Set up #sociallistening to see issues w/o being tagged & constantly monitor your notifications.
@MadalynSklar:  I



tools! Here are a few of my favorites. @ManageFlitter @hootsuite @buffer @nuzzel @AdobeSpark @canva @clicktotweet Tools make life easier. Tools save you time and money. When you talk about tools (or anyone for that matter), tag them so they'll know you are talking about them. It's a great way to get their attention.
DO: Keep is short and catchy
DON'T: Post only promotional content
DO: Get in on trending conversations
Do's:
Do listen.

Do engage.

Do follow interesting people.

Do join 2-3 Twitter chats a week.

Do have fun!

Don'ts:
Don't over-sell or over-automate.

Don't send me a DM trying to get me to follow you on LinkedIn.

@PokeyLuWho

: 

Do engage with your followers, influencers, and others in your field. Build relationships. Don't ignore people or self-promote all the time.
---
We hope that you will become part of our
#MillennialTalk
community on Tuesday's at 8 pm EST.